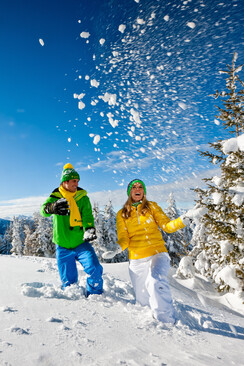 Winter lovers who want to visit the mountain on foot and without sporting equipment can now use the Winter Hiking Ticket in the Schladming-Dachstein region.
This cost effective pedestrian ticket is valid on the Planai,
Hochwurzen, Dachstein, Galsterberg, Reiteralm and Hauser Kaibling and includes rides on the following cableways (maximum of 3 rides per day):

Planai: Planai gondola, Planai West
Hochwurzen: Rohrmoos I and II, Gipfelbahn Hochwurzen, Obertalbahn, Hochwurzen II
Dachstein-Südwandbahn (1 time within 7 days - valid for all multi-day tickets) incl. Ice Palace, suspension bridge and stairway to nothingness
Galsterberg: Gondola
Reiteralm: Silver Jet, Preunegg Jet, DSL Reiteralm I (Pichl), Sepp'n Jet, 6er Chairlift Gasselhöhe
Fageralm: DSL Forstaubahn und DSL Jägerlift
Hauser Kaibling: 8er Gondel, Quattralpina, Schladminger Tauernseilbahn, Höfi-Express I
It also includes following busses and toll roads:
busses of the Planai-Hochwurzen-Bahnen in the local area of Schladming and Rohrmoos-Untertal (except night bus) and Citybus Schladming
ski busses within the region of Schladming-Dachstein
Days

Adult & Youth

EURO

Child

EURO

4
€ 102,00
€ 51,00
5
€ 124,00
€ 62,00
6
€ 139,00
€ 69,50
7
€ 152,50
€ 76,50
8
€ 166,00
€ 83,00
9
€ 178,00
€ 89,00
10

€ 192,00

€ 96,00
11
€ 204,00
€ 102,00
12
€ 216,50
€ 108,50
13
€ 227,00
€ 113,50
14
€ 238,50
€ 119,50
Saison
€ 278,00
€ 139,00
Age requirements
Adult: Born in 2006 and older
Child: Born between 2007 and 2016 (Photo ID required)
General ski ticket information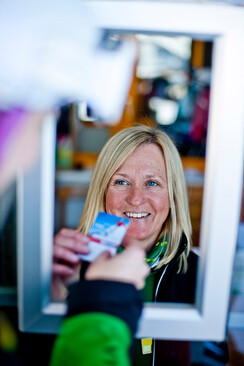 Tickets are personal and non-transferable.

The ticket is personal and non-transferable.

No replacement for forgotten or lost tickets.

Multi-day tickets are only valid on consecutive days.

Advance sale and use of multi-day tickets is also possible from 3 pm on the previous day.

Information on additional ski pass offers (e.g. hourly tickets) is available at the lift ticket offices.

Information on special rates (groups of 20 people or more, people with disabilities of 70% or more, etc.) is available on request!

In the early and late season, as well as when there is insufficient snow, a limited range of facilities and slopes can be expected.

The current (daily) offer is available at the respective ticket offices, on the electronic panorama boards, from the respective information channels of the ski area and at the respective lifts as well as on the Internet.

The FIS safety rules must be observed.

A special evening ticket is required for tobogganing in the evening and night skiing.

The member companies of the respective card associations operate their cable car and lift facilities as well as their slopes on their own responsibility and legally independently. The actual transport contract is concluded with the member company whose facilities and pistes are currently being used.

Subject to changes, typing errors and mistakes! All prices in Euro.