MOUNTAIN SUMMER IN SCHLADMING
Operating hours summer season 2021
Mountain
From
Till
Operating hours
Planai
October 7th 2021
October 17th 2021
Thursday till Sunday
from 9:00 am till 5:00 pm
October 21st 2021
November 1st 2021
daily
from 9:00 am till 5:00 pm
Hochwurzen
The entire Hochwurzen team thanks you for a great summer season 2021 & is looking forward to seeing you again in winter 2021/22!
Please note that outside operating hours and after the end of the season the huts and the infrastructure on the mountains (toilets) are closed.
Get close to the sun at the peak!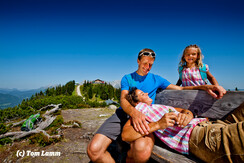 Whether you are a sports hiker, a connoisseur or on vaction with the entire family, there is something for everybody at the Planai and Hochwurzen.
In breaks between exciting leisure activities, your Planai inn keepers will be glad to provide you with specialties produced by surrounding farms.
Find out here if the sun is shining.