Our vision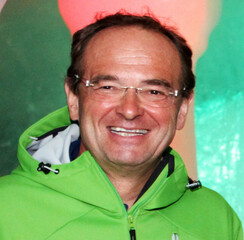 Planai-Hochwurzen-Bahnen is a pioneering flagship enterprise which offers outstanding leisure experience and turns customers into fans.
We wear the mantle of our regional responsibility with pride, as a reliable partner on equal footing.
Skilled, committed employees are the basis for the long-term business success of the company and the achievement of our objectives.
This is Planai-Hochwurzen-Bahnen GmbH
The Planai-Hochwurzen-Bahnen GmbH company was established in 1972.
With up to 420 employees - of whom 270 are employed year-round- the Planai is the largest company in the upper Ennstal valley. Per year 3-5 apprentices start their training in our company.
With about 700 snow-making machines the largest array of snowmaking equipment in Austria guarantees snow on the Planai & Hochwurzen.
Annually 2.01 million guests visit the Planai-Hochwurzen Bahnen.
All in all there are 31 cable cars and lifts in operation.
With a 28% female workforce, Planai leads the way among Alpine cable car operators.
Lines of business: Planai, Hochwurzen, Galsterberg, Dachstein, Planai Bus/Travelling, Planai Catering Trade, Der Wilde Berg Mautern
Specials: Hopsiland Planai, Dachstein Suspension Bridge, Dachstein Ice Palace and much more
Director: Dir. Georg Bliem