Pistes are prepared daily from 17:00 onwards for optimal piste quality!
Safety always comes first - so please always observe the following operating times:
PLANAI
Slope no. 1 - 11

Daily from 8:30 am to 5.00 pm

Planai WM descent no. 1
Special arrangement: from 5.00 pm till 6.00 pm
Use at your own risk!
HOCHWURZEN

Hochwurzen FIS descent no. 31 and 35

(from Seiterhütte)

December 25th 2021
Tuesday till Saturday use from 5:00 pm to 7:00 pm as a ski route,
Night slope Hochwurzen Nr. 33 from 7:00 pm till 11:00 pm.

All other slopes (32 - 34, 36 - 43)

Use between 17.00 and 8.30 strictly forbidden!

Toboggan run
Daily from 8.30 am to 17.00 pm &
from December 25th 2021
Tuesday - Saturday from 7:00 p. till 11:00 pm
WARNING: Use outside of piste opening times is potentially fatal (piste equipment, cable winches, etc.) and is liable to legal prosecution!
Cabin fun
Piste regulations with the current piste opening times have been prepared together with the cabin hosts on the Planai and Hochwurzen. Any violations will incur corresponding compensation and/or may lead to further legal action.
An external safety organization is responsible for compliance with the piste regulations on the Planai and Hochwurzen.
Piste preparation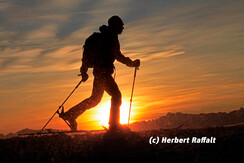 Real-time preparations ensure piste quality
The Planai-Hochwurzen-Bahnen have made it their duty to ensure and improve the highest possible levels of safety and quality during winter operations.
Because of this piste equipment and/or snow applications may also be in use during ski operating hours.